3. Types of Multitracker
Back in the day, the equipment needed to record and mix even the most basic compositions filled a modest sized room. With modern day developments though, it's now quite possible to cram this and much more into a unit no bigger than a biscuit tin. Multitrackers or 'portable studios' offer very different features from one model to the next, but for the purpose of this guide we'll attempt to split them into four basic categories:
Ultra-Compact Portable Multitracker
These are the smallest and most portable multitrackers around, generally aimed at guitarists and songwriters. Their compact size normally limits the amount of tracks to around four, but built-in features such as drum machines, amp-modelling and effects make them perfect mobile idea-pads. Battery power makes them truly portable - great for the roaming song writer. Audio is typically stored on removable memory cards, which means your compositions can later be transferred to a computer, ready for burning to CD.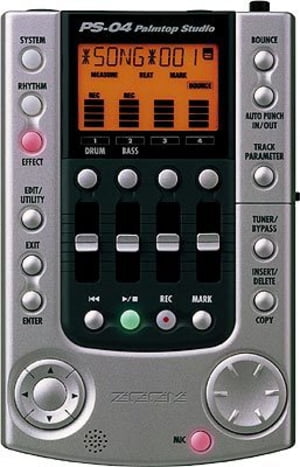 Compact Multitracker
Offering up to around eight tracks, and greater storage space, the compact multitracker is commonly used by small bands for demo recording. Audio is recorded to an onboard hard drive, and more often than not, a built-in CD burner allows you to master your mixes directly. Although these models feature up to eight tracks of audio in total, they are often limited to recording just two tracks simultaneously, making them less than ideal for recording drum kits or band rehearsals. However, their relatively compact size and increasingly useful feature list make them a good choice for the songwriter wanting just that little bit extra. Effects, basic editing and mixing tools are usually included.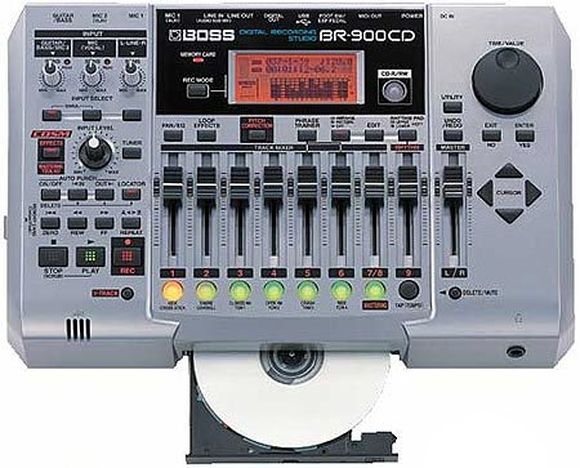 Semi-Professional Multitracker
With the ability to record up to eight tracks simultaneously, it's possible to record a full drum kit, making the semi-professional multitracker suitable for serious band recordings. Units come loaded with large internal hard drives, a multitude of built-in effects and signal processing, increased I/O for connecting peripherals, and CD burners for mastering. With a total track count of up to sixteen, together with the option of often hundreds of virtual tracks, it's going to take a while before you are limited by the boundaries of one of these machines.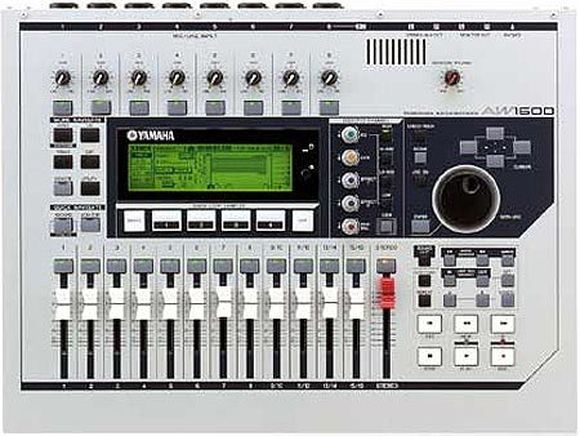 Professional Multitracker
These are the most feature-loaded multitrackers, offering 24 to 32 audio tracks, with professional mic pre-amps and phantom powering for studio condenser microphones. A massive selection of built-in effects and signal processing power enables them to claim to be a real studio in a box, and a plausible alternative to the traditional studio setup. Some models even allow all the inputs to be re-used at the mixdown stage – great for adding external outboard FX and/or sequenced MIDI instruments.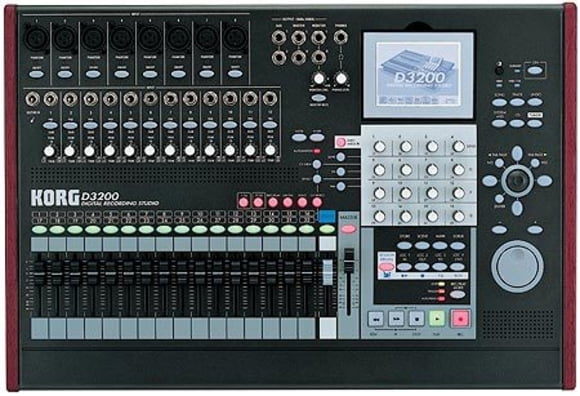 Mest populära produkterna