2. LEDs
Let's start with a bit of theory:
The abbreviation LED stands for Light-Emitting Diode. It was invented in the 1960s, but at first it yielded only very little light. These days, there's barely a stage that does not feature them. All types of spotlights are available fitted with a wide variety of diodes. Like traditional light bulbs, LEDs feature a positive and a negative pole. Once the diode is connected to a current, electrons travel from one pole to the other, and the energy released in the process is emitted as light (photon).
Warm white/ cool white:
Inside a white LED, there's actually a blue LED which is usually coated with a layer of phosphor, which results in the light emitted being warm white. As long as the LED is not made up of several LEDs, e.g. a RGB combination, it does not get anywhere close to the quality of a light bulb.
As a rule, white LED devices cannot emit light in other colours. But they do offer a wide range of shades of white, from warm white (up to 3400 Kelvin) through neutral white (up to 5000 Kelvin) to day white (500-6800 Kelvin). You'll often find tungsten and daylight LED spotlights, which boast even better coverage of the white spectrum.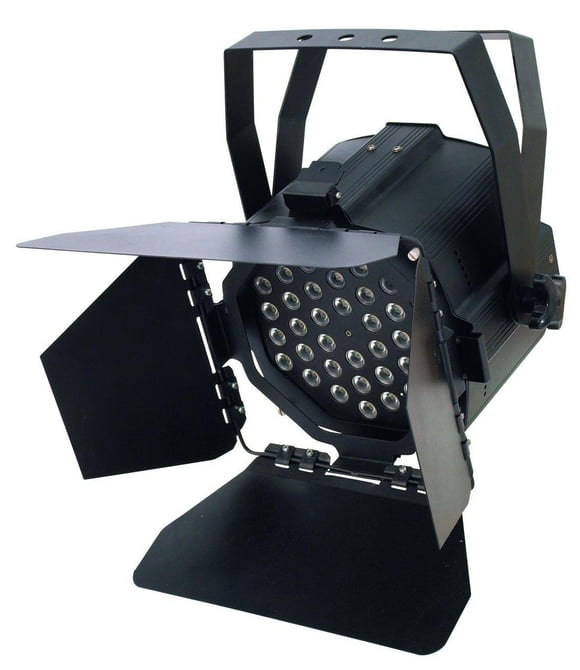 Single-colour LEDs:
You'll find these diodes in many spotlights, and you can make them out particularly easily in budget devices such as RBG-LED PARs where several red LEDs are placed alongside blue and green ones, which allows you to achieve the desired colour mix. As a result, the objects cast multiple coloured shadows. The further apart the diodes are spaced and the nearer the object is, the larger the coloured shadows are.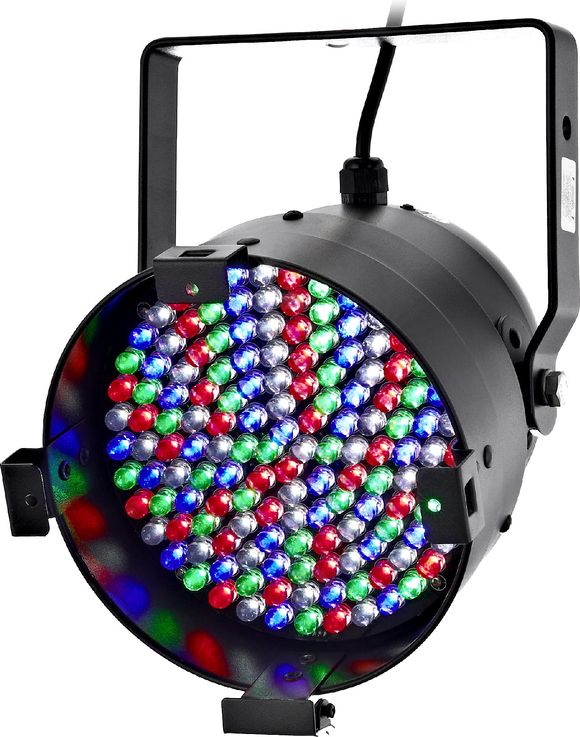 RGB / RGBW / RGBA:
Basically, these are just single-colour LEDs assembled in an array, but the diodes are placed closer together and the the light is mixed to the desired colour before it is emitted through a lens. The colour mixing occurs before the light exits the device, and therefore only the colour selected is visible.
Tri LED/quad LED:
This type combines RGB or RGBW in a single LED. This prevents coloured shadows, since the light is mixed before it exits the diode.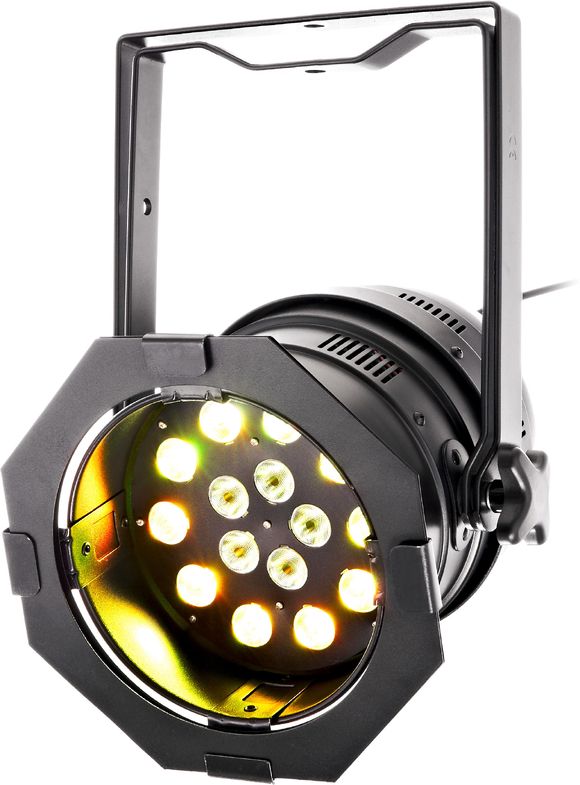 COB LED:
In Chip-On-Board modules, LEDs and chips are placed in a tiny casing. Thanks to their highly efficient thermal conduction, several chips can be placed in a very small space, resulting in greatly increased light flux compared to any other construction type. The reduced heat release also allows for much smaller lamps which do not look significantly different from traditional stage lights any longer.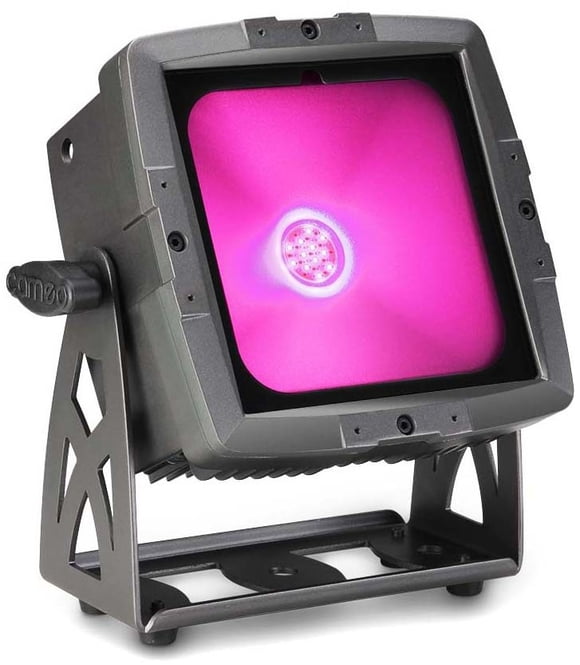 Mest populära produkterna