9. Accessories
It's a little bit like Lego – once you start building you need more and more special pieces.
Multi clamps have to range at the very top of the list of drum accessories. Many drum sets include them already as standard – to connect the third tom to the cymbal stand. Multi clamps let you connect pretty much all hardware – making it easy to come up with new ideas for configurations.
Next up on our list are boom arms and multi tom connectors.

Somehow the job of configuring the set is never done. A little toolbox (pliers, screw driver, tuning key, knife, hammer) is a must. You can easily do a repair job during a gig yourself - and save the evening.
For transport I would recommend hardware bags, at least for hi hat and kick pedal. They get damaged easily when always thrown together with the rest of the hardware.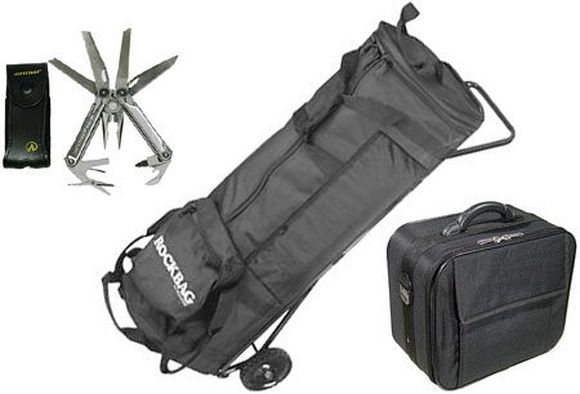 An excellent accessory for all the hardware is a roadie (not available from Thomann just yet ) to carry all the stuff.