Schott J.Moser Rock'n Roll Piano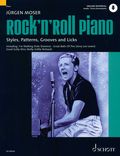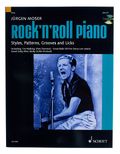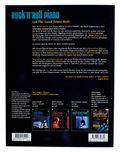 This product has been ordered and is expected to arrives in the next few days.

Item number: 171125
sales unit: 1 piece
available since: 2004/06/14
Product Details
Songbook
The kings of Rock'n'Roll have entered the musical history, mainly on the piano: Fats Domino with his mixture of New Orleans piano and Creole rhythms, the "killer" Jerry Lee Lewis with his piano style, made of boogie and country, as well as the energetic Little Richard with his eccentric voice and appearance.
The good old time of Rock'n'Roll laid the foundation for all other popular music styles. So, every rock pianist is good at dealing with the authentic patterns, solos, and transcriptions.
Not only is the technical knowhow taught to be solo or in a band, but also the emotional background of the "Roaring Fifties". A brief history of the rock'n'roll styles and biographical details on the most important performers complete the work.
Authentic rock'n'roll patterns, solos and transcriptions
To learn the Rock'n'Roll feelings
With many exercises and some notated songs
Awarded the German Music Edition Prize 2004
Incl. exercise CD
V. J. Moser
Content:
Rock'n'Roll will never die!
Brief History of Rock'n'Roll
Elements fo Roch'n'Roll
Harmonics
Rhythm
Melody and solo play
Special training
CD index: Left Hand Basics
Ready To Rock
The Good Old Times
Jumpin 'On The Floor
Fat Man's Slop
Fast Feet
Rockin 'Banks Of The Ohio
Midnight Special Jumü
Bridge Sixty-Five
Diversion Bridge
Need A Break?
How About Love?
Bus Stop Bounce
Tricky Rhythms
Here We Go
Rocking Ghosts
Down On The Bayou
Pumping Keys
Bounce Till You Sweat
Shake Your Crazy Legs
Accompaniment patterns
Part 1
Part 2
Part 3 - Stepping Into Rock'n'Roll
Rocking Saints
Rock The Country Scale
Mixed Emotions
The Blue Hour
Jump Over It
Boneshaker
Boneshakin 'Boogie
I'm walking
Great Balls Of Fire
Good Golly Miss Molly
8 Reviews
Related Products