4. The main thing is it's shiny - or is it?
Of course mouthpieces for brass wind instruments come in different metals. But the choice is not quite as wide as it is for wood wind instruments.
The basic and most often used metal for brass wind mouthpieces is brass. Since your lips will touch the mouthpiece extensively, a galvanized silver coating is common nowadays.
This coating can also be gold or titanium, if you wish to move further up the value scale.
Even if a mouthpiece looks as though it were of one piece, many models feature screw-on cups, which allow you to play one base with various cups.
This also allows you to experiment with different materials.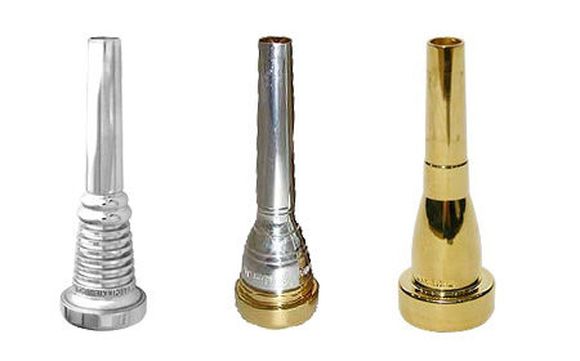 If you want to show your unique sense of style, or want to avoid metal because you suffer from allergies, a mouthpiece with an acrylic rim may be just the thing for you. What exactly is made of acrylic, or rather, what exactly the rim is will be explained in the next article, which deals with the construction of the mouthpiece.
Mest populära produkterna