7. Editing & Processing
These days, all multitrackers offer the user a visual display of some description - higher-end models tend to have larger and more useful displays offering a good visual representation of the composition. Thankfully, the days of cutting up analogue tape to edit and perfect performances are long gone - with non-linear digital editing you can cut, copy and paste sections of audio and arrange them anyway you want. The use of a visual click track while recording makes this process extremely accurate, and the ability to edit in this manner can speed up the whole recording process immensely - for example, one perfect take of a chorus can be copied over to other choruses, saving a lot of time and effort in the process.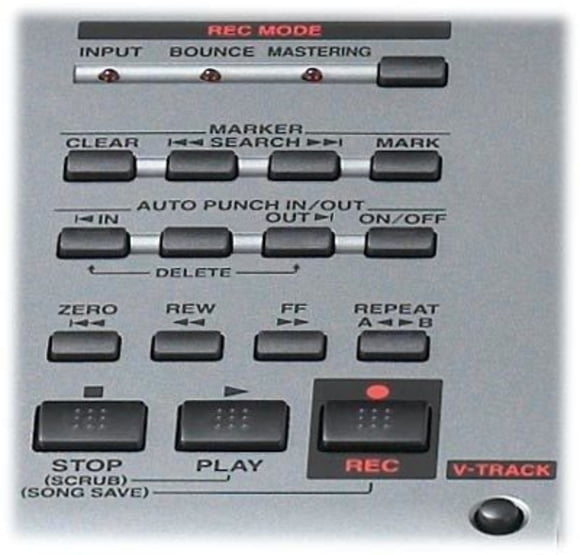 With a click track, editing and processing really comes into its own. Markers or locator points can be used to quickly identify song parts such as verses, choruses and solos - particularly useful when moving or copying parts while re-arranging songs. For instance, if you decide that a guitar solo is too long, you can easily cut its length down by a few bars and immediately play back the result.
Many multitrackers offer a limited number of 'undo' commands so you can return the song to its original arrangement (in stages) if you change your mind at any point. Some even offer unlimited undo operations, but it's worth noting that as far as 'destructive' editing is concerned (processes which affect the original wave file itself rather than simply changing how and where it's played back), these consume storage space, so it's a good idea to adjust the number of undo operations to a sensible level in order to maximise storage space.
Other features commonly found in the editing sections of multitrackers include 'punch in/out' and 'track bouncing' - these are described in the Glossary section of this guide.
Mest populära produkterna