Hage Musikverlag Piano Piano Vol.1 Intermediate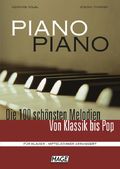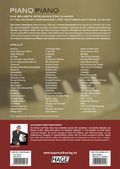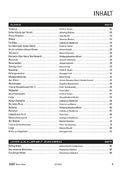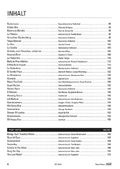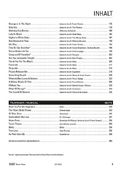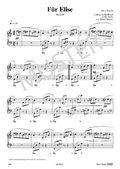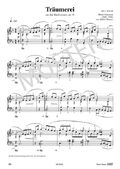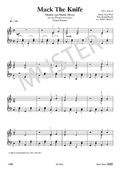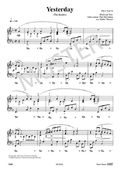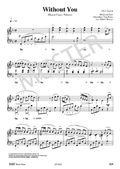 Szczegóły

Numer artykułu: 180345
Produkt jest dostępny w magazynie.

Numer artykułu: 180345
Cena za: 1 szt.
Produkt dostępny od: 09.04.2005
Ceny w PLN podane są tylko w celach orientacyjnych.
Szczegóły
Piano Song Book (Level 2)This collection of the 100 most beautiful and popular melodies from classical music, songs from around the world, evergreens, pop hits and film music and musicals is absolutely unique and best suited for beginners and re-entry.
Each piece was interesting, sound, varied and yet easily arranged and is ideal for self-study as well as piano and digital piano lessons.
The present collection of world-famous play pieces makes it easy to get into the fascinating world of piano playing and is a long-time companion of all players.
The 100 most beautiful melodies from classical and rock
Arranged for piano and digital piano
Moderate set
Content:
Classical: Tristesse / Guten Abend, gut' Nacht / Plaisir D'Amour / Für Elise / Walzer / So nimm denn meine Hände / An der schönen blauen Donau / Träumerei / Romanze (Eine kleine Nachtmusik) / Barcarole / Donauwellen / Solveigs Lied / Gefangenenchor / Morgenstimmung / Ave Maria / Abendsegen / Thema (Klavierkonzert Nr.1) / Nocturne / Wolgalied / Abschiedswalzer / Largo / Adagio Cantabile / Die letzte Rose / Andante / Romanze / Liebestraum Nr.3 / Die Moldau / Thema (Schwanensee) / Largo / O wie trügerisch / Mondscheinsonate
Songs from around the world / Evergreens: Ballade Pour Adeline / Rolling Home / Candlelight Waltz / Santa Lucia / O Sole Mio / Dolannes Melodie / thomann La Paloma / Verwehter Glockenklang / Taiga-Melodie / Das einsame Glöckchen / La Mer / La Sorella / Schlafe, mein Prinzchen, schlaf ein / Swanee River / La Pastorella / La Golondrina / El Condor Pasa / La Montanara / O Mia Bella Napoli / Oh Danny Boy thomann / Granada / Mack The Knife / Capri Fischer / Il Silenzio / Stenka Rassin / Amazing Grace / Guantanamera / Summertime / Lili Marleen / Oh Happy Day / Streets Of London / Greensleeves
Pop-Hits: Yesterday / A Whiter Shade Of Pale / Candle In The Wind / Song For Guy / Time To thomann Say Goodbye / Conquest Of Paradise / My Way / Spanish Eyes / Summerwind / Bridge Over Troubled Water / The Last Waltz / Strangers In The Night / Only You / Morning Has Broken / Lady In Black / Nights In White Satin / One Moment In thomann Time / Killing Me Softly / Sierra Madre del Sur / Are You Lonesome Tonight / Thank You For The Music / Fernando / Chiquitita / Please Release Me / Something Stupid / When A Man Loves A Woman / Without You
Film music / musicals: The Thorn Birds Theme / Ol' Man River / Moon River / Tara's Theme / Somewhere My thomann Love / Bilitis / My Heart Will Go On / Don't Cry For Me Argentina / True Love / As Time Goes By
3 oceny/ocen
Klienci którzy oglądali ten artykuł kupili u nas następujące produkty

28% kupiło ten artykul
Hage Musikverlag Piano Piano Vol.1 Intermediate
Podobne produkty