10. Accessories & Care
Safe Containers for Valuable Content!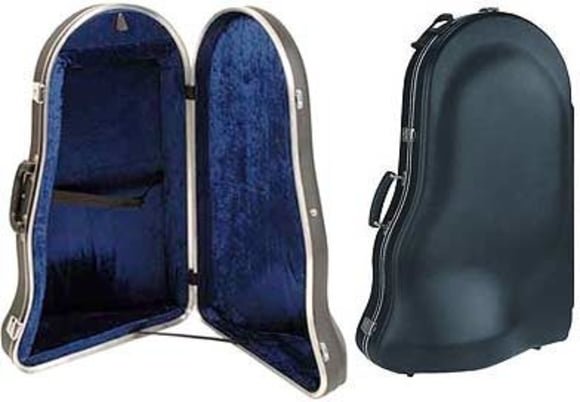 Our recommendations: If you intend to transport an instrument of a tuba's size and value on any regular basis, you need a protective case. Besides the usual wood cases, there are also hard shell synthetic cases and gig bags. You should take care to achieve maximum protection at minimum weight and size. Don't think of it as an unnecessary extra expense, but as a protection of the investment in your instrument and as an insurance policy. Think of the space your car affords, and think of your actual transport needs. If your instrument often accompanies you on a tour bus, for example, you'll be needing better protection than if all you do is drive your instrument between your home and your rehearsal room.
ABS plastic case by Jakob Winter (see picture)
Soundwear gig bag made of Codura with padding, hard shell and reinforcement
Precieux tuba bag made of RokTex
Support and Hold against Gravity!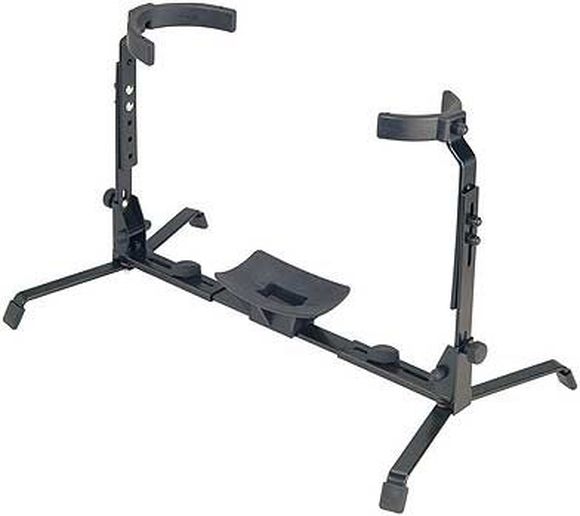 Our recommendations: Considering the tuba's not insignificant weight, players are grateful for every bit of support. There are tuba stands that allow you to safely set down your tuba, the are stands on which you can play your tuba with great comfort, and there are carrying aids and straps which improve your instrument's weight distribution.
Collapsible tuba rest stand KM 14940 (see picture)
Tuba playing stand KM 14950
Schwarz tuba X-strap
Kölbl carrying strap 2006
Pianissimo Can Be Your Forte - Rehearse into the Early Hours!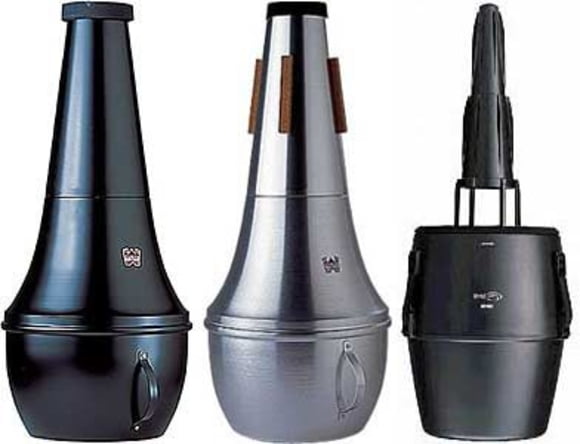 Our recommendations: Unfortunately, you can't always enjoy your tuba's wonderful sound at full volume. A practice damper allows you to practice in your home or your hotel room without worrying about bothering your neighbours.
Yamaha SB 1-9 Silent Brass
Denis Wick DW 5519
Looking Good - Take Care of Your Tuba!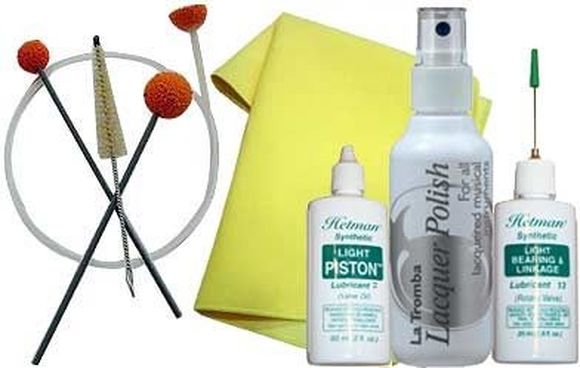 Our recommendations: Such a valuable instrument deserves to be taken care of properly. Varnish care, valve oil, cleaning cloths, cleaning rods... there's so much to do!
La Tromba varnish polish for all varnished instrument
Reka cleaning set for tubas
Hetman Piston No. 2, valve oil for piston valves (Périnet)
Hetman No. 13 rotor oil (oil for rotary valves)
Os melhores produtos relacionados
Os produtos mais populares