7. Conclusion
The widening of sound horizons are a true challenge to the modern drummer. In case they are not part of the repertoire just now - some will certainly be in the future.
Global drum ambassador Dom Famularo has this to say:
"We are now in the 21 century with new ideas and techniques from which we try to learn. Allover the world people try to improve their skills, in order to be better musicians and step over frontiers.
In every aspect of life, I think, we should find new ways of being more perceptive – because we all have the potential to change things. The drum set changes – like any other instrument - and this way we improve the way we play the instrument. We only have to watch the new generation perform in order to see the future will be a true pleasure."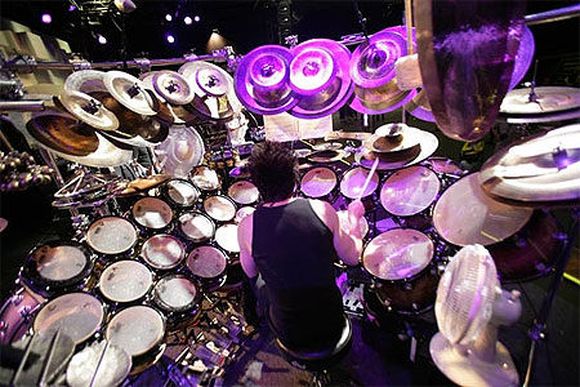 Percussion for drum sets is like the toy shop for drummers. By this I not only mean the tinkering of the hardware but the development of grooves, patterns and sounds that we might not even know just yet.
Mest populära produkterna